ENCOMPASS FILMS
NADIA AND DOMINIC GILL
Hi, we are Dominic and Nadia Gill. Together we founded Encompass Films, a production company started in Uyuni, Bolivia in 2008. As of 2010 we reside in Los Angeles, California where we make content across all media platforms. Our focus is the outdoor and adventure space, where we scour the globe to find stories which not only feature the mountains, rivers and valleys of the world, but also some of lesser known climbers, fishermen and sheepherders who dwell within them.
After we met Aaron Baker we decided to make our first feature film. It's been an adventure, from the the filming of the Death Valley trek itself, through the journey of financing and editing and on towards distribution. As we sat for years watching the story unfold and getting into a watchable form we learned so much about ourselves and the people for whom this story was made.
This documentary is at its essence a portrait of movement, how it relates to our goals and dreams, and how it changes our motivations and perspectives. Every day, through our obsession with sports, we are confronted with images of exceptional movement and we spend countless hours and dollars championing the very best. While we would never argue that breaking records isn't inspiring, we also believe that contemplating a lack of movement can be even more profound. Simply by watching the effort required to complete even a basic task you can get to the very root of who you are and what you live for.
We are making this film to give voice to the more than 30 million Americans who report struggling with mobility each day. We are also making this film for those who are limited not by mobility but by fear, complacency, insecurity, public opinion, or just plain laziness. Aaron Baker has taught us to challenge our prognoses whatever they may be, because in the end, only you can know what you are truly capable of.
Director & Cinematographer, Dominic Gill
After winning a small BBC sponsored adventure film competition, Dominic took the leap from his day job as an Environmental Consultant, diving head long into a world of adventure filmmaking. He bought a tandem bicycle, a heavy video camera and a plane ticket to the northern tip of Alaska. From there he spent two years pedaling south, inviting random strangers to join him on his tandem as he documented his journey on video. In 2009 he created an award-winning one-hour ITV4 (UK) special about his journey entitled 'Take A Seat', and subsequently wrote a book about the journey, which was published by Random House in the UK and Globe Piquot in the United States. In 2010 he moved to Los Angeles California, to start Encompass Films. . His work spans television commercials, branded web content and short form documentaries, and it all it is infused with a sense of adventure, a term that he believes extends to every street corner and is by no means limited to the adrenaline sports that it is commonly associated with.
In 2010 Nadia transitioned from her job in corporate law to found Encompass Films with Director, Dominic Gill, where she serves as the business director and lead producer. Though she has no athletic bone in her body she has managed to successfully steer an adventure content company that requires endless amounts of camping, biking, hiking, rock climbing and other physically exhausting activity. None-the-less she has produced two award-winning seasons of 'Take A Seat' for NBC Universal Sports, which won the Cable Fax Award for Best Sports Series. With this series Nadia procured several international distribution deals in which the 'Take A Seat' format is being distributed extensively on networks worldwide. In between these larger projects, Nadia works extensively developing branded content for both television and web. She has secured clients such as Hendricks Gin, Reebok, Easton Bell, Red Bull, Black Diamond Equipment and more.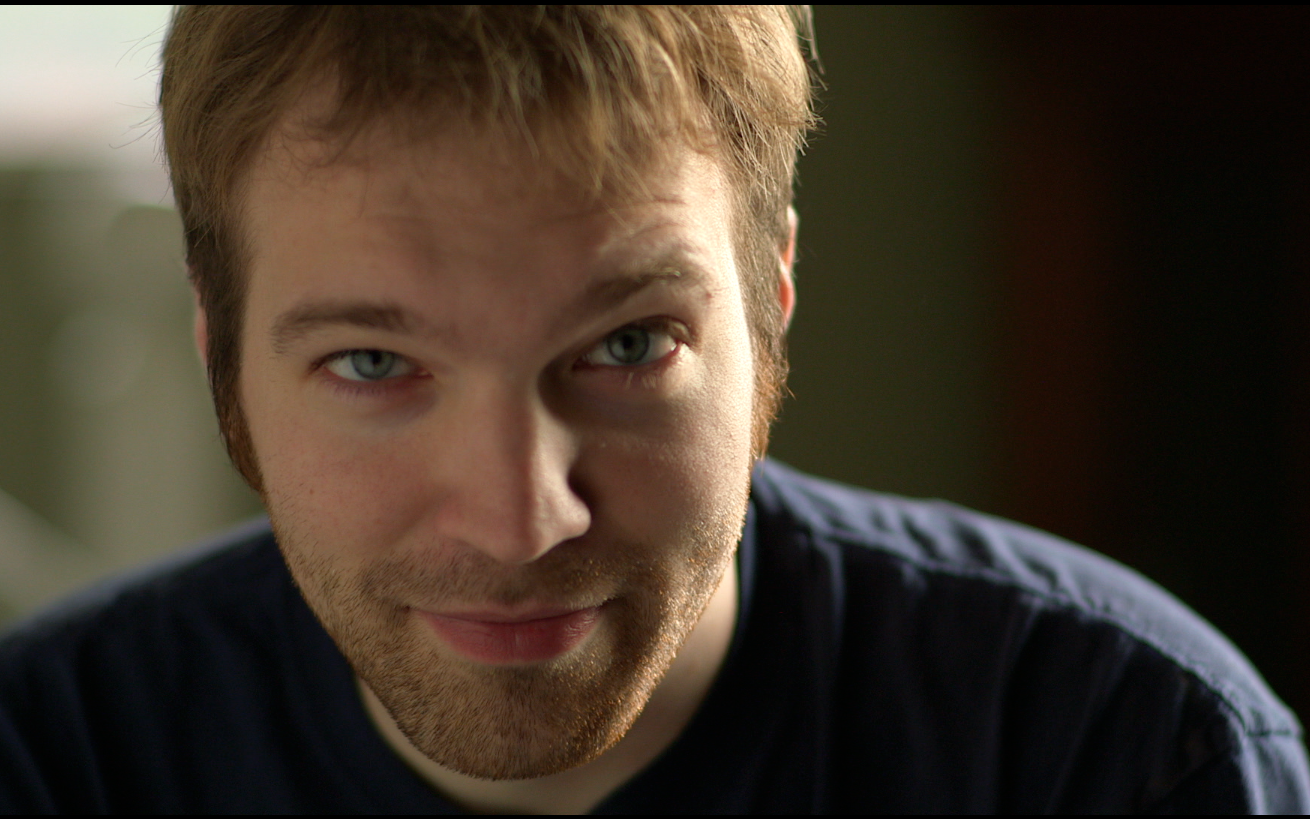 Nick Andert is absolutely miserable at writing interesting bios for himself, partially on account of him not being all that interesting. He acknowledges this as a character flaw, and will endeavor to take up something like 'competitive coin stacking' or 'pelican juggling' in the future to liven up this forgotten corner of the website. He hopes you have a pleasant day, and suggests you visit the surrounding bios for a more fulfilling experience. But really, Nick graduated from the film program at Notre Dame in 2010 after which he moved to LA and began doing visual effects and assisting editing on films such as Life of Pi and 20 Feet From Stardom. He is now firmly working in the world of documentary and has edited several other sports based feature films including Catholics v. Convicts an ESPN 30 for 30 documentary. Nick is currently working on his own project which he may one day tell the world about.
Composer, Cody Westheimer
When he's not running, riding his bike, or exploring the wilderness, Cody is racking up credits as diverse as they are interesting. To date, he's amassed well over 100 hours of music for feature films, documentary series and iconic sports themes such as the Tour de France on NBC. His latest projects include creating an original score for the recently released IMAX film "Journey to Space 3D" and the Discovery Channel special "Tiburones: Sharks of Cuba," his main theme for the 2007 game "The Golden Compass" was nominated for the GANG 'Track of the Year.'
In addition to his career as a composer Cody enjoys photography, making short little films (often with his DJI Mavic Drone) and playing less known instruments like the banjo and Japanese shakuhachi.
Music Supervisor, Aaron Byrd
Aaron has been a fixture of the LA music scene since his start at the world renowned radio station KCRW (Santa Monica, CA) in 2007. As a DJ, Byrd has opened for Groove Armada, James Blake, Fat Freddy's Drop, Little Dragon, and Jose James and is regularly featured at clubs around town. He has recently started music supervising for various film and television shows and Coming To My Senses is the first feature film that Byrd has supervised for.
Aaron has always had a desire and curiosity to seek out new experiences, people, places and, most of all, music. His attraction to the unknown and thirst for discovery has fueled an eclectic and expansive taste in music, from the underground hip hop scene the LA native explored as a teenager to his love of Guaguanco from Cuba. If you want to listen to the electic sounds of Aaron Byrd you can tune into his weekly radio program on 89.9 (Los Angeles) on Thursday night at 10 p.m.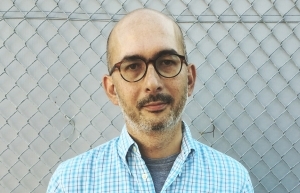 Executive Producer, Julian Cautherley
Julian is an Emmy award-winning filmmaker whose projects have participated at Sundance, Berlin, SXSW, Tribeca Film Festivals and have been twice been shortlisted for the Academy Awards. As producer, his award-winning documentary The Crash Reel follows the dramatic fall and rise of snowboarder Kevin Pearce a traumatic brain injury survivor. Directed by two time Oscar nominated filmmaker, Lucy Walker, the film premiered at the Sundance film festival and was nominated for a Gotham Award and a DGA Award among others. Julian's experience with producing and distributing the Crash Reel pulled him to get on board with Coming To My Senses, a film of similar themes and audience. Originally from Hong Kong, Julian is partner/founder at Good 'n Proper, a production and management company. Julian is a graduate of the Peter Stark Producing Program at USC School of Cinematic Arts.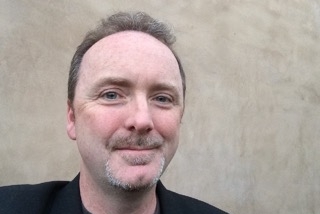 Consulting Editor, Doug Blush
Doug Blush is an award-winning director, producer, editor, writer and cinematographer whose work includes over 80 feature and television projects. He's a member of the Academy of Motion Pictures Arts and Sciences and the American Cinema Editors (ACE), and his recent credits include editing the 2013 Oscar-winning 20 Feet From Stardom, for which he received the ACE Eddie Award for Documentary Editing, and The Music of Strangers:Yo Yo Ma and The Silk Road EnsembleT, both from director Morgan Neville. He was Co-Editor and Associate Producer of Kirby Dick's The Hunting Ground in 2014 and the Oscar nominated and Emmy winning The Invisible War in 2012. He also supervised the Emmy-winning Jim: The James Foley Story, and new films include the Sundance 2017 documentaries The Mars Generation, Chasing Coral, and Icarus.
From filming the project through our amazingly successful Kickstarter campaign, the making of this film has had a helping hand from some friends, old and new. We thank them for their contributions and hope that you take a minute to check out what they do and who they are.